Hello Viewer,
When we talk about scaling a distributed tech team across ASEAN, Vietnam and Indonesia usually come first to mind, namely due to cost and quality.
To assess the first, we compare the salaries of mobile app developers in both countries based on the level of experience.

Businesses in Singapore can save up to  60% of headcount cost by hiring developers from Vietnam and Indonesia, compared to local hires. But for CTOs or CFOs who are a little more budget sensitive, the same roles in Indonesia are  approximately 5%~20% higher than that in Vietnam.
After all, the former has seen the rise of  tech unicorns  such as Tokopedia and Gojek (recently merged to form  GoTo Group), driving up the demand and salaries of the local tech talent in Indonesia. While it seems that Vietnam's got an edge when it comes to salaries.
According to the HackerRank study on developer skills, Vietnam came 23th on the world rankings and took 2nd place in ASEAN, only behind Singapore. In contrast, Indonesia ranked at 40th, much lower than Vietnam but higher than the Philippines and Malaysia.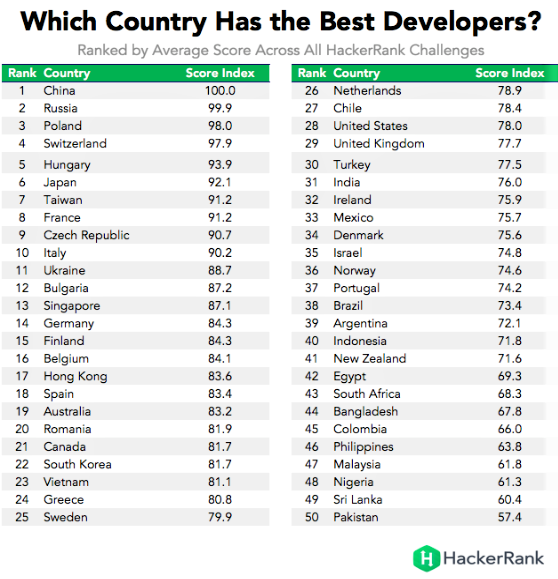 Given the time and effort invested into building an offshore tech team  for the long run, it is crucial that we take into consideration both cost and quality, before starting to hire.
So you will end up with the best of both worlds.
Sincerely,
Alyssa  
| | |
| --- | --- |
| | If you're unsure of the skills to look out for, we've put together some top tips on how to interview a mobile developer. |
| | There are many possible destinations when considering offshoring, but why is Vietnam standing as the leading option? |
| | Enterprises are working with venture studios to accelerate their technological advancement and business scale up. |
| | An effective compensation and employee benefit will enable you to build the best offshore tech team in Vietnam. Here is how! |